Jack Kennedy for District Court Judge, Dept. 1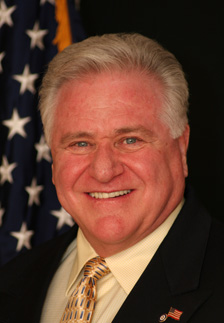 Fernley attorney Jack Kennedy is a candidate for the Third Judicial District Court seat currently held by the Honorable William Rogers, who announced he plans to retire as District Court Judge at the conclusion of his term, which expires in December 2014. The Third Judicial District Court serves Lyon County, Nevada.
The theme of Jack's campaign is "Access to Justice." The cornerstone of which is Jack's belief that increased availability of court-supervised mediation can resolve many civil and domestic matters. Mediation can be especially useful in those cases where the cost of going to trial exceeds the benefit to be gained by either party.
Jack has practiced law in Nevada for 36 years. After graduating from the University of the Pacific, McGeorge School of Law in 1975, Mr. Kennedy accepted a director-level position with the Washoe County School District. Two years into his eleven-year tenure with the School District, Mr. Kennedy became a member of the Nevada State Bar and began his distinguished legal career. In 1986, Jack left the School District to focus solely on the practice of law.
As the president and managing attorney for the law firm of Jack E. Kennedy & Associates, P.C., Jack honed his skills in case management, supervising a team of attorneys and their support staff, as well as serving as lead counsel and a court-appointed arbitrator. In early 2006, Jack's firm expanded to include a Fernley office. Later that same year, Jack and his wife made Fernley their home.
Jack is actively involved in the Fernley community. Both he and his wife, Kathy, are Charter Members of the Rotary Club of Fernley. Its Backpack Food Program that provides weekend food supplies to Fernley school children is a Fernley Rotary project that was proposed and organized by the Kennedys, who (in addition to providing the initial funding), continue to help raise money to support the program. Jack also helps with the weekend food kit packing and makes the food deliveries to East Valley Elementary.
Community service is a long-standing tradition in the Kennedy household. Before moving to Fernley, Jack was a member of the Reno Kiwanis Sunrisers for 20 years. For 23 years, Jack and Kathy have hosted an annual toy drive Christmas party. Their 2013 event collected 183 toys, which were distributed to underprivileged Fernley kids. Over the years, the Kennedys estimate they have collected more than 3,500 toys for underprivileged kids.
Jack and Kathy Kennedy have been married for 20 years. They have a blended family of 5 grown children and 5 grandchildren.
To visit another page, click one of the icons below: